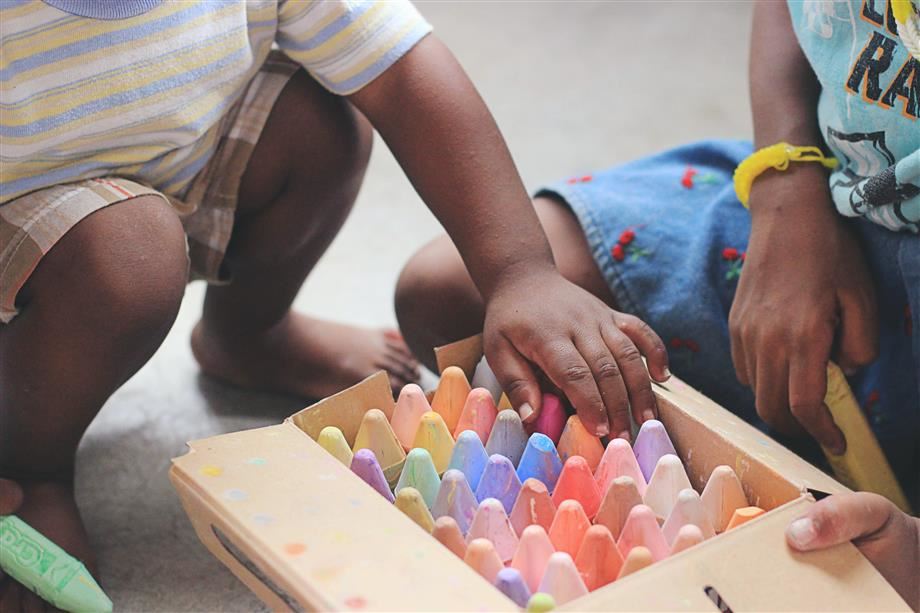 The Early Childhood Special Education Added Authorization (ECSEAA) Program prepares Education Specialists for an additional credential endorsement that authorizes them to support the healthy growth and learning of young children with developmental delays and disabilities, from birth through age five.

The ECSEAA Program course of study focuses on child development, learning characteristics, and early childhood evidence-based practices for young children, including those who exhibit cultural and linguistic diversity and those who have a range of abilities and needs. Teachers complete course work, participate in a field experience guided by highly qualified early childhood Special Education mentors, gain insight into the impact of a child's disability on the family, and develop effective family-centered practices associated with early intervention for infants, toddlers, and young children with delays and disabilities.

Teachers also become skilled at administering and interpreting formal and informal assessments, designing curriculum, implementing interventions, utilizing progress monitoring, and creating appropriate learning environments to meet the unique needs of infants, toddlers, and young children with developmental delays and disabilities.

The Early Childhood Special Education Added Authorization Program incorporates:

• Current theory and practical application in early childhood special education.

• Pedagogical strategies for teaching our youngest learners.

• Researched-based preparation courses aligned to State Standards.

• Well-designed preparation courses taught by highly qualified experienced Early Childhood Special Education Instructional Facilitators who are trained professionals currently in the field of practice.

• Field Experience with infant/toddlers and preschool aged children guided by mentor teachers.

• Individualized cumulative portfolios that are compilations of reflection, growth and development.

• Ongoing support from Early Childhood Special Education Teacher Advisers and Specialists.

All District Intern Programs are subject to District hiring needs and budget priorities.

To be placed on an "interest list" for the next ECSEAA cohort, please complete this form here.

Minimum requirements for participating in ECSEAA:

• Current contracted teacher with LAUSD

• Must already hold an Education Specialist Clear or Level II credential*

* Preliminary or Level I LAUSD Teachers currently serving in an ECSE position will be considered.

For ECSEAA Program information, please contact recruit@lausd.net and include your employee number.
Contact

---

Patricia Pernin, Ed.D
Director

(213) 241-5466


iCAAP@lausd.net

Address:

333 S. Beaudry Avenue,
15th Floor
Los Angeles, CA 90017