Safe School Inspection Program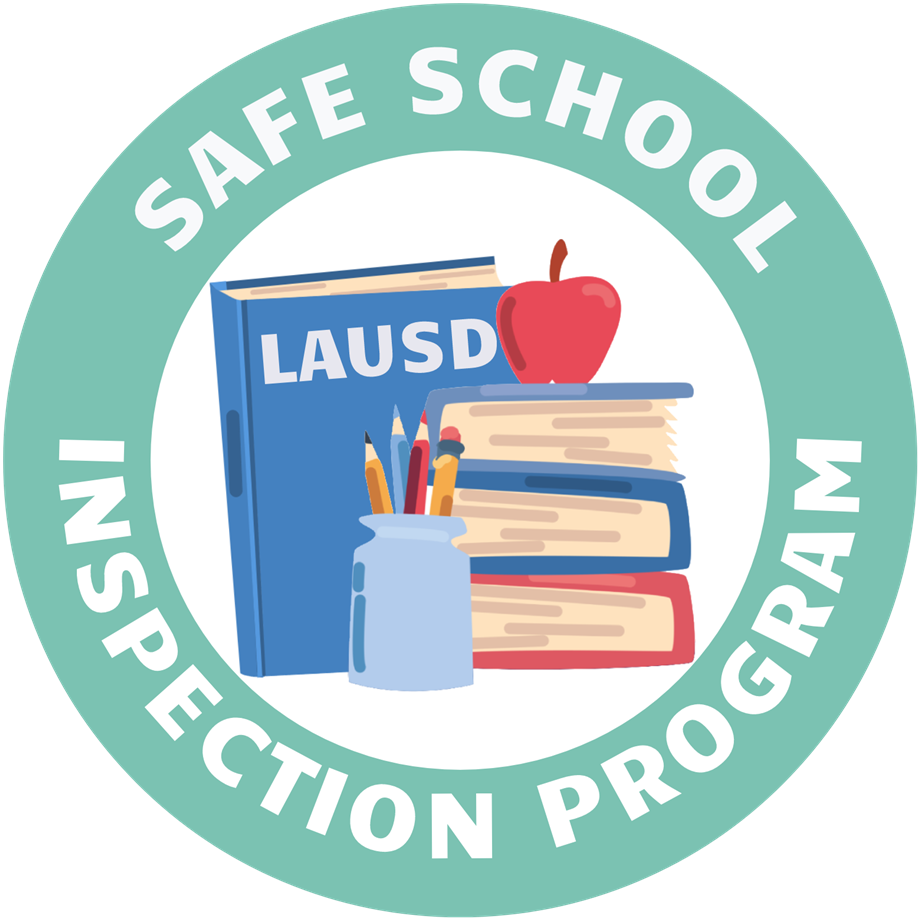 Safe School Inspection Program

---

The Office of Environmental Health & Safety (OEHS) launched it's reimagined Safe School Inspection Program in December 2022. OEHS will conduct comprehensive safety inspections at all schools to support and ensure safe learning and working environments for all. This effort supports compliance with federal, state, and local safety mandates.

The comprehensive inspection will include:

A walk-through of all buildings accompanied by a designated school representative
A review of the site's health and safety programs, training records, required postings, and regulatory permits
A report of findings detailing deficiencies observed during the inspection and any necessary corrective actions
A certificate of Safety Badges earned celebrating the school's environmental and safety accomplishments

Safety badges are awarded by category when no deficiencies are identified within that standard. To view a full list of items assessed, refer to the Safe School Inspection Guidebook. Schools that earn 8 or more safety badges will receive an Environmental Excellence Award. We aim to support and celebrate all schools in their journey to environmental excellence!
Schools will receive a notification letter along with a copy of all open deficiencies noted for their school site 3 weeks before the scheduled Safe School Inspection.

To prepare for a Safe School Inspection, administrators should review the list of open deficiencies and have the following materials on hand for review by the inspector:

Injury/Illness Prevention Plan
Any regulatory permits issued to the school
Chemical Hygiene and Safety Plan (secondary schools only)
A copy of the Hazard Communication Program
Asbestos Management Plan
Health and safety training records
Integrated Safe School Plan
Availability of the Integrated Pest Management Plan

The following guidance document was created in order to prepare classroom teachers for a Safe School Inspection: Common Classroom Safety Violations. It outlines common safety hazards typically found in classrooms and offers advice on how to correct and prevent hazardous conditions. This document can also be used as part of the training required by your site's Injury and Illness Prevention Program.

School principals and complex project managers can certify completed OEHS safety deficiencies only after they have been corrected per the corrective action instructions. If a service call has been placed, but the issue has not been resolved yet, do not certify. If there are multiple locations for a deficiency, only certify when all locations have been corrected.

Below is an example of a certified Corrective Action Notice -

As items are corrected, we ask that you please self-certify them as resolved by signing and dating next to the specific deficiency in the report sent after the Inspection. Please email the signed report to OEHS-certify@lausd.net.