New LAUSD Position Paper: Equity and Access for Students with Disabilities
LAUSD's vision and values are committed to success, equity and access for all students. We are making progress towards realizing these for our students, but there is additional work that can be done to increase inclusive opportunities for students with disabilities (SWDs) to be educated with their nondisabled peers.

The position of LAUSD is to bring more students into inclusive settings commensurate with national standards while upholding the tenets of the federal law as stated in IDEA. Our vision for this work is that "we, the LAUSD community, intentionally design and deliver inclusive environments for students at every opportunity." While students with disabilities have had opportunities to be included for many years in our District, we are now pushing for a systemic shift in mindset to be better aligned with the spirit of the law. Based on what we have seen at the schools in our District as well as nationally, which have increased opportunities for inclusion, we expect to see academic gains for all students, a positive impact on school culture, and a greater acceptance of diversity as a strength.

Access the position paper linked below for more information regarding LAUSD's efforts to increase inclusive practices.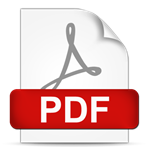 Position Paper: Equity and Access for Students with Disabilities


---
La visión y los valores de LAUSD están comprometidos con el éxito, la equidad y el acceso para todos los estudiantes. Estamos progresando hacia la realización de estos para nuestros estudiantes, pero hay trabajo adicional que se puede hacer para aumentar las oportunidades inclusivas para que los estudiantes con discapacidades (SWD) se eduquen con sus compañeros sin discapacidades.
La posición de LAUSD es llevar a más estudiantes a entornos inclusivos en acorde con los estándares nacionales mientras se mantienen los principios de la ley federal como se establece en IDEA. Nuestra visión para este trabajo es que "nosotros, la comunidad del LAUSD, intencionalmente diseñamos y brindamos entornos inclusivos para los estudiantes en cada oportunidad". Los estudiantes con discapacidades han tenido la oportunidad de ser incluidos durante muchos años en nuestro Distrito, ahora estamos impulsando un cambio sistémico de mentalidad para alinearnos mejor con el espíritu de la ley. En base a lo que hemos visto en las escuelas de nuestro distrito, así como a nivel nacional, que han aumentado las oportunidades de inclusión, esperamos ver ganancias académicas para todos los estudiantes, un impacto positivo en la cultura escolar y una mayor aceptación de la diversidad como una fortaleza.
Acceda al documento de posición vinculado a continuación para obtener más información sobre los esfuerzos de LAUSD para aumentar las prácticas inclusivas.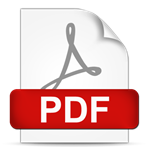 Documento de Posición: Equidad y acceso para estudiantes con discapacidades