Cultivating Future Ready Educators
Cultivating Future Ready Educators
by Dr. Vanessa Monterosa (PPDS)
The Future Ready Certification effort launched on May 4, 2020 with the goal of supporting educators across the District in cultivating the skills and dispositions to teach in an increasingly digital world.

Initially, L.A. Unified had embarked on a 10-hour Continuity of Learning initiative in late March 2020 to address the closing of schools due to COVID-19. To support educators in this dramatic shift to online learning, the ITI team facilitated 12 live, online sessions with over 5,000 L.A. Unified educators over three days. However, as school closures were extended, District leaders recognized that greater supports were needed.
The Future Ready Certification effort is a multi-division initiative working together to support 14,000 L.A. Unified educators. Working together was imperative as being future ready has implications for all that we do in education. Led by the Human Resources Division, the Future Ready Certification program was co-designed with the ITI team from the Division of Instruction, grounding the tenets of the program in 21st century frameworks, including the International Society for Technology in Education (ISTE) Standards.


Comprised of 6 modules, the first three sessions of the Future Ready Certification program were facilitated by the ITI team, providing a grounding in 21st century skills and dispositions followed by sessions on Digital Citizenship and Global Collaborator. Each session was attended by nearly 7,000 participants and held twice in one week to accommodate the varying schedules of L.A. Unified staff. Additionally, ITI-facilitated Future Ready Certification sessions also had accompanying, asynchronous components to support educators in exploring key resources to enhance their online teaching experiences.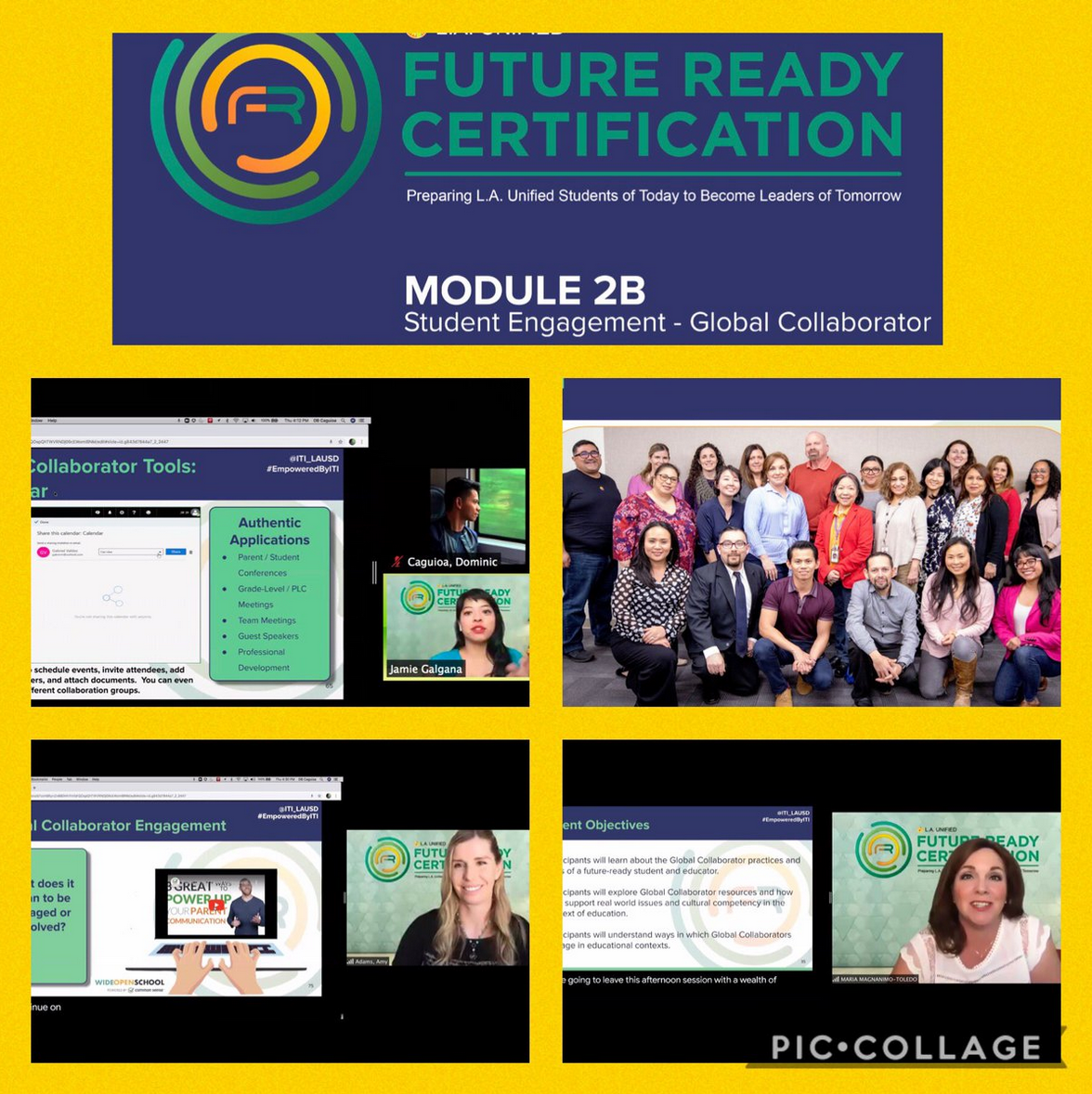 The ITI team was excited to showcase examples from across the District of digital citizens and global collaborators. From Maywood Center for Enriched Studies (MACES) to Coldwater Canyon Elementary School, ITI amplified the work of Practitioner Schools to help all L.A. Unified educators envision what it means to be future ready and support online learning initiatives.

To watch how MACES cultivates digital agents, follow this link: https://lausd.wistia.com/medias/91jf39a0gk