Return to Headlines
Los Angeles Unified Seeks to Expand Workforce Housing Projects (12-11-18)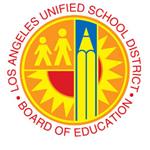 Los Angeles Unified Seeks to Expand Workforce Housing Projects
LOS ANGELES (Dec. 11, 2018) -- Concerned about the critical shortage of affordable housing in Southern California, the Board of Education voted unanimously Tuesday to study strategies for easing the housing crunch for struggling Los Angeles Unified families and employees.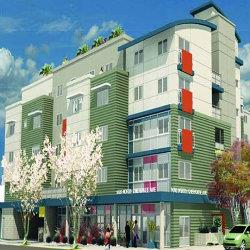 The resolution sponsored by Board President Mónica García, Board Vice President Nick Melvoin and Board Member Kelly Gonez directs Superintendent Austin Beutner to report back within 180 days on strategies for increasing the supply of affordable housing.

Priorities include establishing stable housing for homeless students and families and working with commercial developers to build more below-market workforce housing on District-owned land. The board also wants to determine whether Los Angeles Unified properties can be used to raise revenue to fund future developments.
"Los Angeles Unified is looking carefully at all of the real estate it controls to make sure it is being used to support student learning and the communities we serve," Superintendent Beutner said.
The action comes after the completion of a series of workforce housing projects, culminating with the opening this year of the Norwood Learning Village.
"Projects like the Norwood Learning Village are a win-win for Los Angeles Unified and the community! We must do more," said Board President García. "I witnessed the opening of this affordable housing complex for employees built on a parking lot of Norwood Elementary and was inspired to celebrate and replicate with urgency.
"We must continue this holistic approach to meet the needs of Los Angeles Unified employees and families. We are taking another step in closing the gap and pushing for equity for the success and well-being of our students."
"When many of our employees are not able to afford homes in the city where they work and we are barely able to afford the 6 percent raises we are offering, it's clear that our employees deserve more," Board Vice President Melvoin said. "I am glad to support more affordable housing projects to offer another avenue through which we can help our employees with the rising cost of living in Los Angeles."
"We support the desire to explore avenues for utilizing surplus property for the development of housing in collaboration with other municipal agencies," said Board Member Dr. George J. McKenna III.
"The high cost of living in Los Angeles can make it difficult for our students and employees to thrive," said Board Member Scott M. Schmerelson. "This resolution will help to lessen their burden by making one of their major expenses more affordable."
"Los Angeles Unified continues to find innovative ways to meet the needs of our students and our employees," Board Member Gonez said. "As we consider facilities, we know that housing and homelessness – which we established as a priority in last month's resolution – go hand in hand. The Board has made it clear we are committed to pursue both goals to meet the holistic needs of our students, families, and hard-working employees."
"I believe in the concept of affordable housing, and Los Angeles Unified has made great strides in trying to build affordable housing for our employees and encouraging our community leaders to do the same," said Board Member Dr. Richard Vladovic. "We cannot expect to focus on our core mission of education if our employees or our students and their families are concerned about where they live and if they can afford to continue to reside in our territory."
###
Pictured: Selma Community Housing, a 66-unit complex the District partnered to build in 2016 in Hollywood that houses low-income employees.