Junior and Senior College Journals
---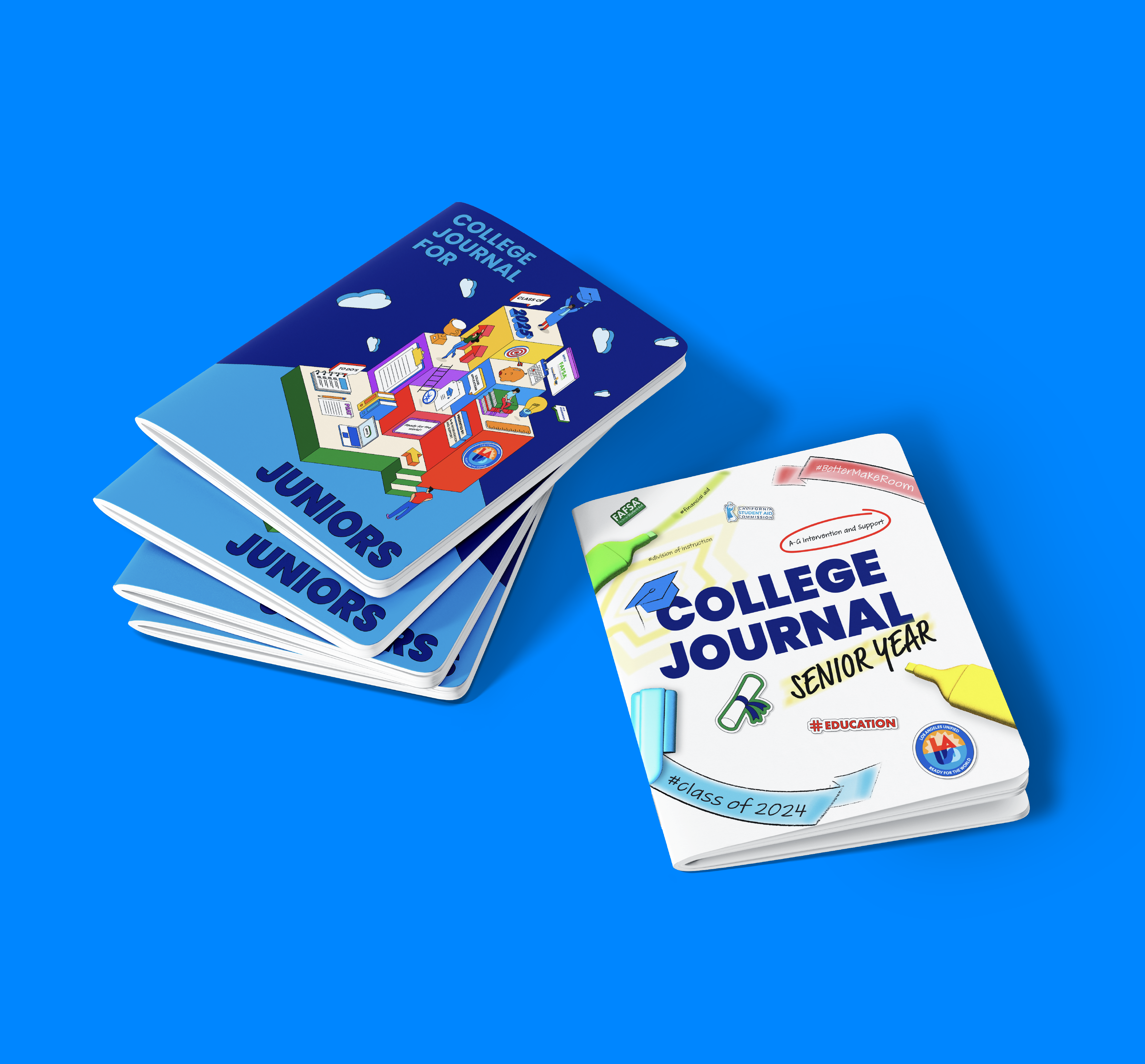 COLLEGE JOURNALS ARE HERE!
The 2023-2024 Junior and Senior College Journals are now available to LAUSD students and staff. Please click HERE to access a writable PDF (use your single sign on).
Schools can assign the College Journals as a MiSiS Course for students. Senior College Journal 429222 (12th gr. only); Junior College Journal 429221 (11th gr. only)
NEW! Tools to help counselors and teachers launch their college application season. Access Facilitator Guide HERE helpful templates, spirt week ideas, and more.