Multilingual and Multicultural Education Department
333 South Beaudry Avenue, 25th Floor
Los Angeles, CA 90017
Phone: (213) 241-5582
Fax: (213) 241-7561
Email: MMED@lausd.net

Our vision is to cultivate multilingualism by affirming cultural assets and celebrating diversity through effective teaching and learning as a means for every student in LAUSD to become successful and prepared for career and post-secondary education in the 21st century.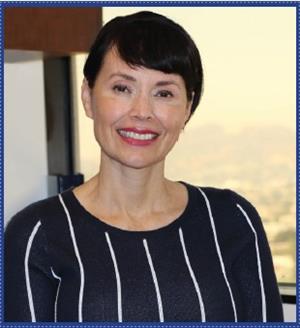 Lydia Acosta Stephens, Executive Director
Multilingual and Multicultural Education Department
I am honored to lead our department, serving over 200,000 students, each with individual needs and unique pathways to academic success. We understand that our students require enriched language supports in every learning environment, and realize the urgency to ensure a relevant and rigorous educational program is accessible to all. Our educational programs for students are tailored to meet the individual learning needs of our diverse English learners and all language learners on their pathway to bilingualism and biliteracy. Our educational programs reflect updated research, practice, monitoring, and resources on instructional delivery models. Programs such as Dual Language Education and World Languages are open to all. We continue to work together towards bilingualism and biliteracy for all by ensuring equity, access and opportunities for all students regardless of the learning environment. At MMED, we fundamentally believe that we must all "be the light, be of service and be the solution".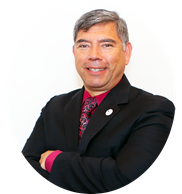 Dr. Jose Posada, Administrator, English Learner Services
Multilingual and Multicultural Education Department
Welcome to the Multilingual and Multicultural Education Department (MMED). Our focus will be the implementation of the 2018 Master Plan for Englisih Learners and Standard English Learners with fidelity at all schools so that student achievement is realized. MMED is comprised of the following offices:
1) Dual Language / Bilingual Programs Office
2) English Learner Programs / Compliance
3) English Learner Instruction Secondary and Elementary
4) World Languages and Cultures
Our team of committed and dedicated educators is ready to serve and support schools at all levels. We look forward to providing effective program options, instructional services, and monitoring tools that are based on student outcomes.
MMED/AEA-AEMP/Title VI Staff Directory

Local District English Learner Coordinator Staff Directory

Local District Central

Agustin Gonzalez

Director, Dual Language Programs and English Learners

Sonia Flores

Secondary English Learner Coordinator

Juana Anguiano

Elementary English Learner Coordinator

Local District East

Ana M. Guzman

Access and Acceleration Director

Pamela Enriquez

SEL LD Coordinator

Kirstin Summers

English Learner Programs/Compliance Coordinator

Luz Baltazar

K-12 Dual Language Coordinator

Local District Northeast

Ann Argo

Elementary English Learner Coordinator

Cynthia Diaz

English Learner Programs/Compliance

Local District Northwest

Nada Shaath

Dual and World Languages Coordinator

Rocio Saldana

English Learner Programs & Compliance

Pedro (Manny) Barajas

TK - 12 English Learner Instruction

Theresa Burnett

SEL LD Coordinator

Local District South

Claudia Ulloa

TK 12 English Learner Instruction Coordinator

Jane Lee

Dual Language/English Learner Coordinator TK-12

Local District West

Alana Cortes

Elementary English Learner Coordinator

Erika Argueta

Secondary English Learner Coordinator

Alfredo Ortiz

Dual Language Programs Director

Andrea Goring

SEL LD Coordinator

Virtual Academies

Claudia Ramirez

Administrative Coordinator