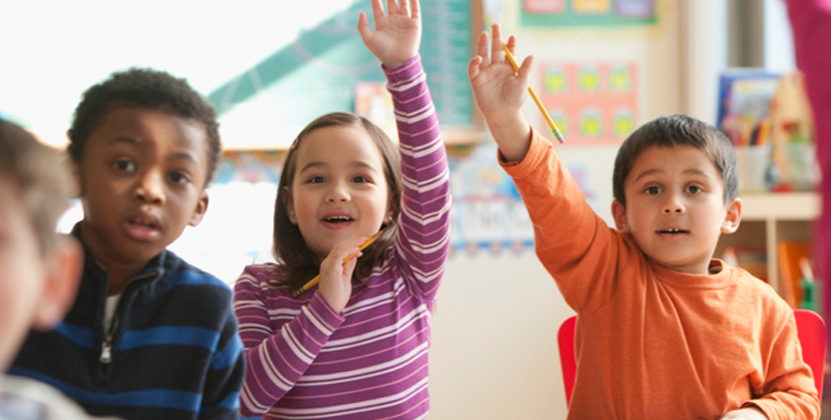 What is Autism?

---

The Autism Spectrum Disorder (ASD), commonly known as Autism is a specific learning disability that affects how a person learns, communicates, and relates to people around them.
Autism spectrum disorder (ASD) is characterized by:

Persistent deficits in social communication and social interaction across multiple contexts;

Restricted, repetitive patterns of behavior, interests, or activities;

Symptoms must be present in the early developmental period (typically recognized in the first two years of life); and,

Symptoms cause clinically significant impairment in social, occupational, or other important areas of current functioning.

The term "spectrum" refers to the wide range of symptoms, skills, and levels of impairment or disability that children with ASD can have. Some children are mildly impaired by their symptoms, while others are severely disabled. The latest edition of the Diagnostic and Statistical Manual of Mental Disorders (DSM-5) no longer includes Asperger's syndrome; the characteristics of Asperger's syndrome are included within the broader category of ASD. A diagnosis of ASD now includes several conditions that used to be diagnosed separately: autistic disorder, pervasive developmental disorder not otherwise specified (PDD-NOS), and Asperger syndrome. These conditions are now all called autism spectrum disorder.
There is often nothing about how children with ASD look that sets them apart from other children, but children with ASD may communicate, interact, behave, and learn in ways that are different from most other children. The learning, thinking, and problem-solving abilities of children with ASD can range from gifted to severely challenged. Some children with ASD need a lot of help in their daily lives; others need less.
For educational purposes, the eligibility will be "autism". While all students with ASD will have differences and/or difficulties with language, socialization, and behavior; how they are displayed are different for each person. Additionally, there is a full "spectrum" of other variable skill sets within several domains. For example, cognitive abilities can range from severely impaired to gifted; motor skills can range from limited, or rigid and awkward, to fluid and developmentally age-appropriate; and sensory differences (auditory, visual, kinesthetic, and/or olfactory) can range from hypo- to hypersensitive.

Each student with ASD is a unique individual with an often "scattered profile" of abilities. Some students with ASD may be relatively advanced in one area or even gifted and delayed in another. For example, a student may be an impressive reader, decoding far above grade level, but they may not be able to color a picture or tell you what they ate for breakfast. Another student may be non-verbal, but be an impressive artist or gifted at mathematical calculations. Even within one skill area the student may present with a scattered range of abilities. Many students with ASD present with strengths in knowledge of rote, factual material; for example, rote counting, naming of objects, knowing states and capitals, etc. Because of this, assessment is key to understanding the specific educational needs of each individual.


---

Parent Resources

There are a number of overviews of autism published on the Internet and elsewhere. The National Institutes of Mental Health (NIMH) has published an excellent overview of autism and has several publications available.

---

LAUSD is proud to partner with the California Autism Professional Training and Information Network, (CAPTAIN ) by promoting the use of evidence-based practices for individuals with Autism and related developmental disabilities. CAPTAIN is part of the California Department of Education Statewide System of Support.



Visit their website at https://www.captain.ca.gov/ to access links to free online positive behavior support training modules designed for parents.

Autism spectrum disorder (ASD) diagnosis is often a two-stage process. The first stage involves general developmental screening during well-child checkups with a pediatrician or an early childhood health care provider. Children who show some developmental problems are referred for additional evaluation. The second stage involves a thorough evaluation by a team of doctors and other health professionals with a wide range of specialties. At this stage, a child may be diagnosed as having ASD or another developmental disorder.
Children with ASD can usually be reliably diagnosed by age 2, though research suggests that some screening tests can be helpful at 18 months or even younger. Many people—including pediatricians, family doctors, teachers, and parents—may minimize signs of ASD at first, believing that children will "catch up" with their peers. While you may be concerned about labeling your young child with ASD, the earlier the disorder is diagnosed, the sooner specific interventions may begin. Early intervention can reduce or prevent the more severe disabilities associated with ASD. Early intervention may also improve your child's IQ, language, and everyday functional skills, also called adaptive behavior.
Autism is usually diagnosed by a developmental/behavioral pediatrician, developmental or clinical psychologist, or child psychiatrist using the criteria from the DSM-5. Many children are diagnosed between the ages of 24-36 months; however, it is not uncommon for children on the high end of the spectrum to be diagnosed at an older age and some individuals are even diagnosed as adults! It is important to note, however, that the characteristics of autism are present from birth or a very young age.

The Centers for Disease Control and Prevention (CDC) maintains an autism information center, which lists criteria for all the Pervasive Developmental Disorders, the 'umbrella' that includes autism. The CDC also sponsors a program called Act Early, which provides information on typical developmental milestones and signs to watch for. They have even developed an Autism Fact Sheet in both English and Spanish.

◾ General Education with Designated Instruction and Services (DIS) and Supports

◾ General Education with Resource Support

◾ Any Special Day Program IF it will meet the unique needs of the student with ASD on a general education campus

◾ SDP specifically for students with autism or High Functioning/Asperger on a general education campus

◾ SDP on Special School site

◾ General Education with DIS and Supports

◾ SDP Autism, High Functioning/Asperger, Special Schools, Community-Based Instruction (CBI)

◾ SDP for students with mild-moderate disabilities IF it meets the unique needs of the student with ASD
LAUSD does not provide medical or legal advice regarding autism. The information provided on these pages should not serve as a recommendation, referral or endorsement of any resource or service provider and does not replace the individualized advice of medical, legal or educational professionals. LAUSD has not validated, and is not responsible for, any information or services provided by third parties. If you have specific questions regarding your LAUSD student or child and his or her educational needs please contact our offices and we will be happy to assist you.
---

Los Angeles Unified School District ♦ Division of Special Education

333 South Beaudry Avenue, 17th Floor, Los Angeles, CA 90017

---